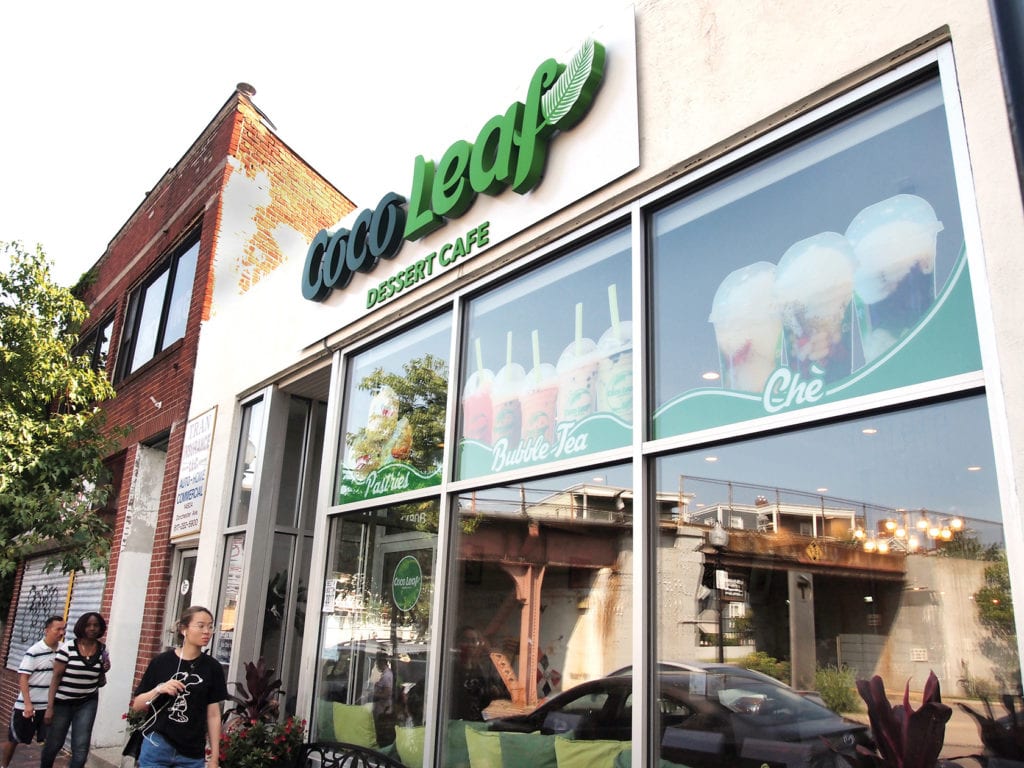 Akoko – Coco Leaf is the first premium Vietnamese dessert cafe chain founded in New England since 2017 with the mission to bring the community together with a cup of coffee, sweet chè dessert and other delicious treats. The Cafe originally opened with the name Coco Leaf, but later re-branded and trademarked in 2022 as Akoko with the plan to expand on a national scale. The Akoko family lives by its vison and mission since their door opened:
– Serving high quality, fresh ingredients.
– Ensuring that guest satisfaction is a top priority.
– Ingredients are either locally-sourced or ethically sourced from Vietnam.
– Strict quality controls for all ingredients used in our desserts. Akoko promises to highlight and promote Vietnamese culture and spirit through our creative menu with the highest and finest quality; changing the dessert scene one che at a time. 
Akoko - Coco Leaf is the first premium Vietnamese dessert cafe.
Akoko Cafe isn't just a boba shop. Akoko Family always continuously research, test, and develop new great products including but not limited to chè, small bites, sandwiches, cake, and other great food and beverage items. We are not just heavily focus on Vietnamese but other Asian culture-inspired food every day with a Vietnamese twist.
1st Coco Leaf Store established
The original Coco Leaf was opened in Dorchester,MA.
Coco Leaf was nominated for "Best of Boston"
Was listed and mentioned on multiple news articles and media press releases as one of the best places to go to for dessert / Vietnamese dessert "chè" in Boston
2nd Coco Leaf Store established
Coco Leaf 2nd Store Grand Opening on Newbury Street. One of the busiest commercial streets in America.
Akoko Franchise Established
Akoko Franchise Established
Akoko officially trademarked
We're now officially the Coco Leaf – Akoko family!
Third time here, service is very consistent and quality of the drinks and desserts are top of the line. Coco Leaf definitely tops a lot of the bubble tea shops in Boston. 10/10 would recommend.
Coco Leaf is my favorite desert spot in Boston. Conveniently located right next to Fields Corner Station. Stepping in, the atmosphere is very warm and welcoming. The vibe of this place just makes me want to stay all day.
I enjoy the fact that this place is consistent. Always clean, always delicious, staff is always sweet, clam and patient. I often forget to take a pic to share. But the presentation is great as well.